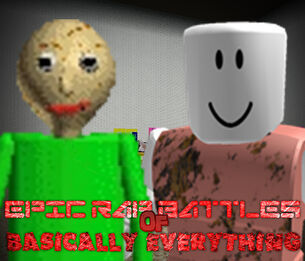 Oh BOY, the series premiere. I'm not ready for all of the hate I am going to recieve. I am questioning if I even want to do this. Eh, I do. This battle was written by me, and BurnDemiGaming, who is an ameature gaming channel on YouTube. Don't know why I mentioned that but I did. Anyways, this battle features the main antagonist, and title character of Baldi's Basics in Education and Learning, Baldi, up against the robloxian from Flamingo's Dark Side of Roblox series, Rust_010. Now we let them face of in a rap battle to see which bald killer will spit better.

EPIC RAP BATTLES OF BASICALLY EVERYTHING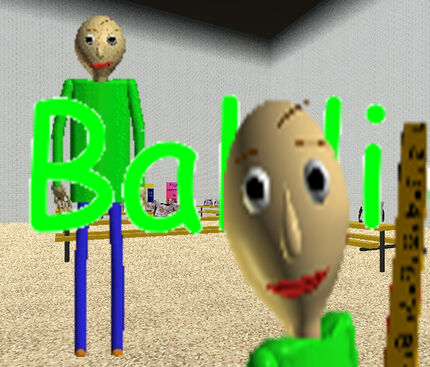 VS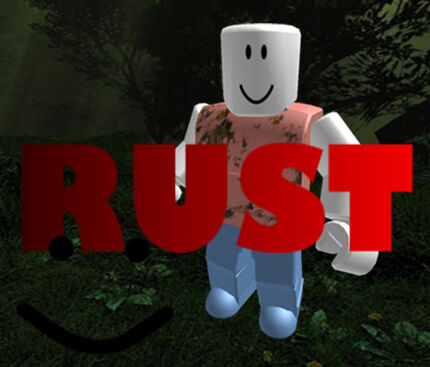 BEGIN

Baldi:
Hello, Welcome to Baldi's Basics in Education and Learning
Right now, there is a bootleg freak that I must start burning
The only reason you are known is because of Flamingo
I can hardly understand you with that crappy accent from Mexico
Wipe that smile off your face there is on way you will win
You story and your games, belong in the bin
I'll beat you on this beat, make sure that you die
Now back off, or I'll show you the dark side of my rhymes 
Rust:
I think it's time to put this crappy game in the dust
You'll be forgotten forever, you'll be turned to rust
I'm a serial killer, like the brother of Mickey Mouse
Saying I'm the bootleg, just look at Sonic's Schoolhouse
Drag you down to the sunken place, there's no way you'll escape
I've been number 1, since I've been haunting the Roblox Landscape
I can't take shit from a game who looks like a 90's screen saver
I'm finished dissing you for now, R U Still There?
Baldi:
Yes. But I almost fell asleep from those rhymes
I'll burn this noob in lyrical lava 500 times
You're uncreative and bland, call you green screen man
Now all you have to do is GeT oUt WhIlE yOu StIlL cAn
Rust:
Guess who's knocking at your door, nobody wants to play your game
I'm the better spitter, I'm putting Baldi to shame
I spit rich bars, call me a green diamond
Come a step closer Baldi will be left dying
WHO WON?
WHO'S NEXT?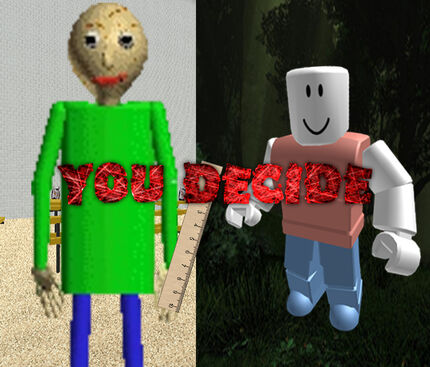 EPIC RAP BATTLES OF
Logo is beaten with ruler*
OW - OW- OUCH- BASICALLY EVERYTHING
What Battle Do You Wanna See Next?