Tə5L@ ᴟAИ
Let's Talk About Everything

Message Wall |

Edits |

Contributions |

Favorite Rapper |

Favorite Battle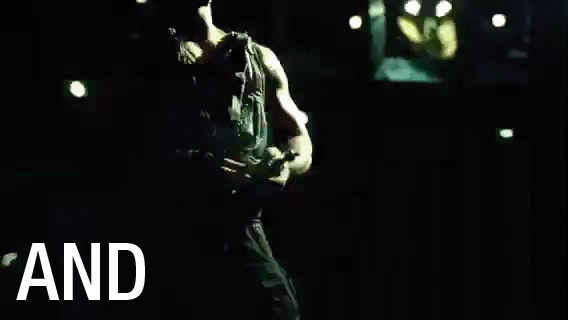 "

Look around you. Who do you fear? Can you see a face? a uniform? a flag? No. Our world is not transparent now, is more opaque, it´s in the shadows... So, before you declare us irrelevant ask yourself, how safe do you feel?

— M (Skyfall)

"
WəL©ᴓMə
Hello. I'm Tesla Man
I am an Administrator here on the Epic Rap Battles of History Wiki. I am the wiki's main coding guy, things i am responsible for include but are not limited to: The Mainpage Design, The Infoboxes, and the Search Bar. I joined this wiki in February of 2012, and so far i have made 5,703 edits on this wiki. In September of the same year i became admin and one day woke up and decided I wanted to turn this WC infested wiki into something great. I made the mainpage look nice all to great reactions, and from there, more and more people began making accounts, eventually bringing forth an active Chat, so i guess i could say activity on this wiki partially started by me. I also created the first Wiki Rap Battle Series titled: Rap Battles, which you can see on the third tab. Later, i estabished the Forum on this wiki and the inclusion of Dis Raps into pages.
Eventually, I created the Wiki's first Award Ceremony where I won 4 of the awards (But i let Ynkr share the award for user of the year with me. From there, i now am running the Second Annual Rap Tourney, and with help from all of the Admins, I plan on making this Wiki a better place.
Today, my main job consists of just adding small things here and there to the wiki's design and creating custom coding designs for people. People describe me as a dictator on the wiki, but i really do care for each and every one of the users on here. If you need help with a problem, contact me
here
, and if you would just like to talk, i'm on chat for a majority of time.
"

Well, let's play this out logically then, Mr. Spock. Firstly, I will kill your captain to demonstrate my resolve, then if yours holds I will have no choice but to kill you and your entire crew.

— Khan (Into Darkness)

"
Rap Battles
Edit
1) Frank Sinatra vs Freddie Mercury
2) Blackbeard vs Al Capone
3) Darth Vader vs Adolf Hitler 2
4) Obama vs Romney
5) Stalin vs Rasputin
1) The Dark Knight Rises
2) Star Trek: Into Darkness
3) The Dark Knight
4) Skyfall
5) Pacific Rim
1) Breakig Bad
2) Dexter
3) Monk
4) Death Note
5) Face Off
1) Tranquilize -Killers
2) эй детка дай мне огня -Midway
3) Viva La Vida -Coldplay
4) Skyfall -Adele (no hate)
5) Uprising -Muse
"

The powerful will be ripped from their decadent nests and cast out into the cold world that we know and endure. Courts will be convened, spoils will be enjoyed. Blood will be shed. The police will survive as they learn to survive true justice. This great city… it will endure. Gotham will survive.

— Bane (The Dark Knight Rises)

"
Alexander the Great vs Ivan the Terrible
The Phantom of the Opera vs Jason Voorhees
Link vs Ash Ketchum (unfinished)
Future Battles
Edit
Sherlock Holmes vs Batman vs Adrian Monk vs L
Green Arrow vs Robinhood
The Joker and Harley Quinn vs Bonnie and Clyde (Crime Duos)
Green Goblin vs Scarecrow (Halloween)
Bullseye vs Deadshot (Gunmen)
"

they start eating each other until there are only two left. The two survivors. And then what? Do you kill them? No. You take them and release them into the trees, but now they don't eat coconut anymore. Now, they only eat rat. You have changed their nature. The two survivors. This is what she made us.

— Raoul Silva (Skyfall)

"
BADGES
AWARDS
I've dedicated this tab to explaining my fears because i'm a highly irrational person when it comes to my fears.
They're creepy little humans
they could be smarter then us, but they're saving their energy
they can double their strength in an instant, and they're 7 times stronger then us (that's not an exaggeration)
Cannibalism isn't a last resort, it's like a Plan C for them
Their smiles...
They are creepy little cavemen
Behind their "adorable" behavior, they're probably thinking of 5 different ways to kill you
Not so much heights itself, but falling
My life is in the hands of my balancing skills
i have no balancing skills
It makes me nauseous
I have bad experiences with falling (from a tree in my backyard. please don't ask me about it)
Yeah, I'm a bit of a germaphobe
Little organisms crawling all over you
Those little organisms have the power to kill you
Imagine those little organisms as microscopic chimps
you now see my fear
Creepy Things
Edit
I don't exactly have an explanation for this
It's pretty rational
and odd
but still rational
Sharp Objects
Edit
The idea of flesh being penetrated
what if it hit my eye
that sounds really painful
even just looking at them gives me the willies
Forks against ceramics
Edit
I've had some pretty bad experiences
I live in Florida which sucks for me
Germs in the water
drowning
I can't swim :P
My life is in the hands of how hot the grill is
e-coli
The chef could poison me at any time
</center></div>