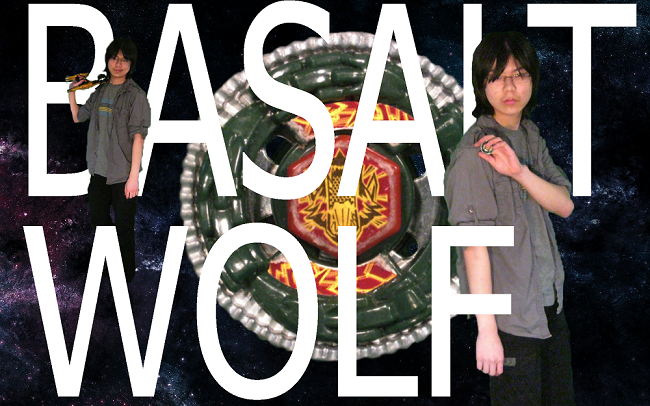 About me:
Edit
Hello.  My name is BasaltWolfED145RS, also known as HyperJacob96 on Youtube, but please call me BasaltWolf here.
I enjoy like making videos on Youtube (I admit alot of them are crappy) on my Youtube Channel: hyperjacob96. I am currently working on my series, Clone Shorts, which features Me, Kurai, Lyteq, and Miran.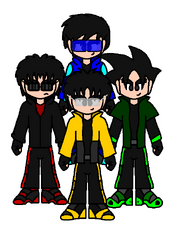 I bet you think that I like Beyblades because of my user name. Well, I used to, now I'm just more into Japan Tokusatsu (mainly Kamen Rider).  Though I still like it a bit, though not very much.
The only good suggestion for a rap battle (that hasn't already been said by someone else in this wiki) is Harry Houdini vs Criss Angel.
The Good People of this Wiki:
Edit
This is a list of people of you can trust and talk to if you need anything! Me, of course.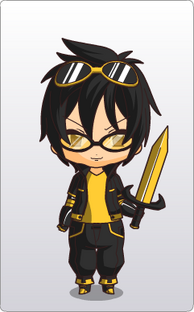 This isn't in a particular order, so, yeah...
Who I think won and my favorite quote from them in the battle:
Edit
1)John Lennon: Didn't have one really, just that Bill didn't do so well...
2)Darth Vader: "So many dudes been with your mom who even knows if I'm your father"
3)Abe Lincoln: "I got a bucket full of my head, AND I'M ABOUT TO MAKE IT RAIN"
4)Sarah Palin: "I've seen those outfits you been wearin' that takes big balls!"
5)Hulk Hogan and Macho Man: "So spend less time rapping and start feeding your people"
6)Obviously Beethoven: "I would smack you but in Germany we don't hit little girls"
7)Stephen Hawking: "I'm a super computer, you're like a TI-82"
8)Genghis Khan: "Hah! Easter my ass You're not in the Bible!"
9)Napoleon Bonaparte: His last part.
10)Billy Mays and Vince Offer: "It's bad enough I gotta see you everytime I tip a stripper!!"
11)Dumbledore: "The prophecy forgot to mention this day when I knock your ass back to Gandalf the Grey!"
12)Slightly Dr Suess: The cat in the hat's part.
13)Mr Rogers: Self explanetory
14)Last time I checked, Christopher Columbus was the only one who "rapped": "I am the fabric of History! You're a fictional stain! I'll stick a flag up your ass and claim you for spain!!
15)Meh, tie for now:
Lloyd: "Everyone knows your page is just a page where rap battles live!!"
Pete: "The battles were your idea, that's no lie, but I'm the one who had the brains to let the midget play the bad guys!"
16)Adolf Hitler: "You got 1 bitch pregnant, then gave into the hate. Now you're 6'6" in black, but can't get a date!"
17)Master Chief: Meh, don't have a favorite.
18)Tie:
WB: don't have a favorite.
MB: Mario's lines were all good, just that Luigi ruined their chance of winning...
19)Michael Jackson: "Didn't lose any chocolate, I just added vanilla."
20)Cleopatra: "You lost so many babies, we should call you Miss Carriage!!"
21)Steve Jobs: "Why'd you name your company after your dick?!"
22)Freddie Mercury: no favorite...
23)Mitt Romney...until Lincoln came
Romney: "You're from the windy city, where you're looking pretty with your blowhards. But come January, you'll be left evicted and with no job!"
Lincoln: All of it, though it would've been cool for him to say that he kicked Chuck Norris' ass. Oh well, at least Bruce Lee did...
24)I think the erb announcer made it clear. If you have no idea who I'm talking about, too bad...
25)Can't decide
Lee: "Kung F-U!!"
Eastwoood: "No one in your family ever lives to see a sequel"
26) Batman, though Robin's part won it for him...
27) Moses: "You took the Christ out of Christmas, and just added mo' mass!" and "You need to stop breakin' into houses and creepin' and peepin' on naughty kids while they sleepin' and keep yo' hand off my stockin'"
28) I didn't really enjoy this battle, so I didn't even bother pick a winner...sorry...
29) Gandhi: I am passively resisting the fact that you suck.  I am celibate because I don't give a fuck.
30) Tesla, but I can't think what his best line was...
31) Idk...
32) Mozart: Was that a verse, or did you just get the hiccups? (yes, he had some other good ones, but I liked this one the most.)
33) GAHH!!! 4 russians is too many to...oh hey, Putin decided to join.  He wins...
ERB Pics:
Edit