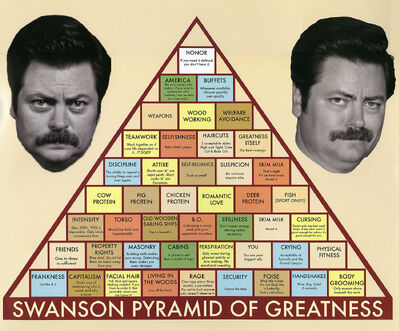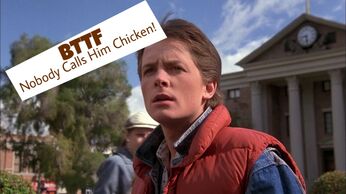 Blog about meeting Peter and Dante --- Check it out!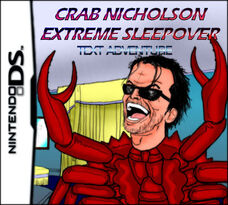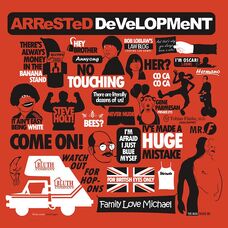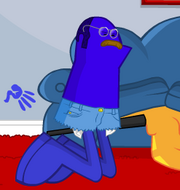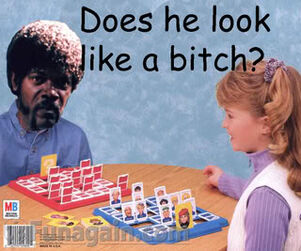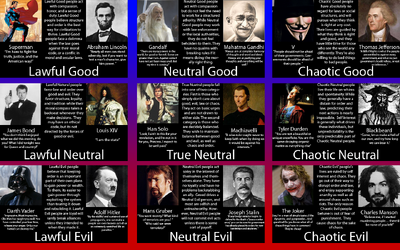 Talk | Contributions | Favorite Rappers | Favorite Battle | 
My Bio
Hi, I'm BackToTheFuturama86, The end.
Michael and/or Vito Corleone
The Big Bad Wolf
Michael Myers
The Invisible Man
Emperor Palpatine
V
Eric Cartman
Chernabog
Vaas Montenegro
Elmer Fudd, Yosemite Sam, and Marvin the Martian (either vs another trio or vs an unrelated hunter, cowboy/western villain, and alien)
Rev. Harry Powell
Ozymandias
Roy Batty
Charles Foster Kane
Anthony Fremont (The Twilight Zone Episode "It's A Good Life")
Shredder
Tommy DeVito
Dr. Robotnik
Carmen San Diego
Candyman
Pinhead
Carrie White
Gunnery Sgt. Hartman
My Battles
Jimi Hendrix • Bob Ross • "Weird Al" Yankovic • Rod Serling • Sir Isaac Newton • Zorro • Fidel Castro • Ralphie Parker • Freddy Krueger • Galileo Galilei • Fonzie • Rocky Balboa • Colonel Sanders • Harry Houdini • John F. Kennedy • Freddie Mercury • V • The Blues Brothers • George Lucas and Luke Skywalker • Tie • Ghostbusters •
My Villain Battles
Lord Voldemort • Chucky •
Loygan's Battles
Snow White • Buzz Lightyear • Winnie the Pooh • Yugi Moto • Indiana Jones • Ganondorf • Hercules • Colonel Sanders • Frankenstein's Monster • Inspector Clouseau • Alice Kingsleigh • Ash Ketchum • Asterix and Obelix • Haruhi Suzumiya • Doctor Octopus • Slash • Fairy Godmother • Ronald McDonald • Alexander Graham Bell • Percy Jackson • Medusa • Edward Scissorhands • Ghostface • Yogi Bear • Superman • George Washington • Santa Claus • L and Near •
Night's Battles
Edgar Allan Poe • PSY • Neil Armstrong • Eminem • George Washington • Lewis and Clark • Whitney Houston • Matt Groening • Anne Frank • Gordon Ramsay • SpongeBob SquarePants • Yoda • Twilight Sparkle • Alexander Graham Bell • PSY • Frankenstein's Monster • Bill Nye the Science Guy • Long ass battle... JFK had a pretty good ... verse? •
Night's Cartoon Battles
Homer Simpson • GIR • Bugs Bunny • Phineas and Ferb • Yugi Moto • Dexter • Bob the Builder • Philip J. Fry • Rocko • Danny Phantom • Princess Azula • Ed, Edd, and Eddy • Johnny Bravo • Speed Racer and Dick Dastardly • Mr. Burns • The Tick • Leonardo • Numbah 1 • Daffy Duck •
Noah's Battles
Anne Frank • Edgar Allan Poe • Sub-Zero and Scorpion • Alexander Graham Bell • Katniss Everdeen • Mr. Ed • Alexander the Great • The Scout and The Medic • Atticus Finch • Daft Punk • Boxxy • Slender Man • Jack the Ripper • Andrew Hussie and Karkat Vantas • Nelson Mandela • Davy Crockett • Steve • Queen Boudicca • William Howard Taft • Daniel T0sh • Karkat Vantas • Shawn and Gus • Happy Appy • H.G. Wells • Carl Sagan and Neil DeGrasse Tyson • Rose Lalonde •
Noah's Horror Battles
Freddy Krueger • Beetlejuice • Norman Bates • Chucky • Pennywise the Dancing Clown • Dr. Hannibal Lecter • Maniac Cop • The Masked Strangers • Ghostface • Bloody Mary • Pazuzu/Regan MacNeil • Elizabeth Bathory • Jack Torrance (badpokerface) • The Onis • Ash Williams • Pinhead • Donnie Darko & Frank the Rabbit • The Headless Horseman • Laughing Jack • John Doe • Audrey II • King Ramses, Freaky Fred, & The Spirit of the Harvest Moon • Smile.dog • Malcom • Sam • Nemesis • The Blair Witch • Mr. Stay Puft • Slenderman • Alex DeLarge • Krampus • Pale Man • Invisible Man • Buffalo Bill • Edward Scissorhands • Eyeless Jack • Harry Warden • The Killer Klowns from Outer Space • Alfred Hitchcock, Wes Craven, and Tim Burton • Leprechaun • Fredy Fazbear Gang • HABIT • Billy, Mandy, and Grim • HAL 9000 • Insidious • The Loch Ness Monster •
'Fire's Battles
Duke Nukem • Tommy Wiseau • Santa Claus • Tom Hanks/Forrest Gump • Bonnie and Clyde • The Terminator • Wolverine • John Wilkes Booth • Elsa • Dale Earnhardt • Evel Knievel • Tiger Woods • Gordon Ramsay • Bear Grylls • Mewtwo • M. Bison •
Tk's Battles of Heroes and Villains
Norman Bates • Spider-Man • Vincent Vega and Jules Winnfield • The Doctor • Walter White • Jack the Ripper • Harry Potter • Mario • Vaas Montenegro •
Drakan's Battles of Cartoons vs History
Fred Flintstone • Gordon Ramsay •
If you would like me to post my results for your rap battle series, leave a message on my wall
Jimi Hendrix vs Kurt Cobain
Common as Jimi Hendrix
EpicLLOYD as Kurt Cobain
The Three Stooges vs The Marx Brothers
Julius Caesar vs Fidel Castro
Andy Warhol vs Vincent Van Gogh
Norman Bates vs Jason Voorhees
Daft Punk vs The Blues Brothers
Gordon Ramsay vs Colonel Sanders
Freddy Krueger vs Wolverine
James Bond vs Indiana Jones
Robin Hood vs Zorro
Charlie Chaplin vs Groucho Marx
Samuel L. Jackson vs Morgan Freeman
Captain Jack Sparrow vs Popeye
Frankenstein's Monster or The Zodiac Killer vs Slenderman
Tupac Shakur vs Johann Sebastian Bach
Neo and Morpheus vs Malcom X or Che Guevara
Dorothy Gale vs Alice
iJustine as Alice
Whitney Avalon (Princess Rap Battles) as Dorothy Gale
Nice Peter as The Scarecrow and the Mad Hatter
EpicLLOYD as The Cowardly Lion and The White Rabbit (voice)
Zach Sherwin as The Tin Man and the Cheshire Cat (voice)
George Watsky as the Caterpillar (voice)
Wax as The Wizard of Oz
Alyssa Preston as The Queen of Hearts
Lisa Donovan as The Wicked Witch of the West
Some animator as the visuals for the White Rabbit, Cheshire Cat, and Caterpillar
Michael Scott vs Michael Bluth
Robin Hood, Little John, and Will Scarlett vs Westley, Fezzik, and Inigo Montoya
Shaun and Ed vs Columbus and Tallahassee
Leslie Knope, Ron Swanson, and Tom Haverford vs Liz Lemon, Jack Donaghy, and Tracy Jordan
In no particular order:
Andy Warhol
Vincent van Gogh
The Marx Brothers (or at least Groucho)
Rod Serling
Jimi Hendrix
Tupac
Colonel Sanders
Bob Marley
Kurt Cobain
Indiana Jones
Che Guevara
The Dude
Frankenstein's Monster
Norman Bates
Shaun of the Dead
In Bruges
The Big Lebowski
Office Space
Groundhog Day
Ghostbusters
Who Framed Roger Rabbit?
Beetlejuice
Monty Python and the Holy Grail
Young Frankenstein
This Is Spinal Tap
Airplane!
Tropic Thunder
Anchorman: The Legend of Ron Burgundy
Juno
Caddyshack
Blazing Saddles
Ferris Bueller's Day Off
Wayne's World
Dr. Strangelove or: How I Learned to Stop Worrying and Love the Bomb
Pulp Fiction
Fight Club
One Flew Over the Cuckoo's Nest
Birdman
Whiplash
Ed Wood
Reservoir Dogs
No Country for Old Men
Almost Famous
Casablanca
Rear Window
Fargo
North by Northwest
Nightcrawler
St. Vincent
The Shining
Jaws
Psycho
The Silence of the Lambs
The Exorcist
The Sixth Sense
Se7en
The Evil Dead
Sweeney Todd: Demon Barber of Fleet Street
An American Werewolf in London
Die Hard
Batman
V for Vendetta
Speed
Sin City
The Dark Knight
Kingsman: The Secret Service
Goldfinger
Face/Off
???
Donnie Darko
Back to the Future
The Matrix
Inception
Bill and Ted's Excellent Adventure
A Clockwork Orange
2001: A Space Odyssey
Blade Runner
Star Wars
The Terminator
Edward Scissorhands
The Princess Bride
The Wizard of Oz
Willy Wonka and the Chocolate Factory
Harry Potter
Mary Poppins
Pan's Labyrinth
Cinderella (2015)
Labyrinth
Wow I can't think of one more
The Nightmare Before Christmas
The LEGO Movie
The Iron Giant
My Neighbor Totoro
Spirited Away
Up
Toy Story
Monsters, Inc.
Wreck-It Ralph
WALL-E
This is a list of movies I wouldn't necessarily group into any of the other categories (Mostly Wes Anderson movies)
The Life Aquatic with Steve Zissou
Ghost World
Harold and Maude
Rushmore
The Royal Tenenbaums
The Truman Show
Barton Fink
The Grand Budapest Hotel
Heathers
Moonrise Kingdom
Arrested Development
Parks and Recreation
30 Rock
The Simpsons
The Twilight Zone
Scrubs
Doctor Who
The Muppet Show
Monk
Psych
Sherlock
The Godfather (parts I and II)
Inglourious Basterds
Evil Dead II
Army of Darkness
Metropolis
The Shawshank Redemption
Rocky
Taxi Driver
Chinatown
Raiders of the Lost Ark (started but never finished)
Annie Hall (ditto above)
The Good, The Bad, and the Ugly (ditto above)
Jurassic Park (ditto above)
Batman Returns
A Nightmare on Elm Street
Lost in Translation
Dirty Harry
Clerks.
Scream
Watchmen
Terminator 2: Judgement Day
Kill Bill (vol. 1 and 2)
Benny & Joon
12 Angry Men
Saving Private Ryan
Raging Bull
Tootsie
A Scanner Darkly
More to be added soon
So I did this thing a while ago, but I took it off, so I'm going to start it again. This is a thing where whenever I watch a movie, I add it to this list. (Note: The list started on 3/21/14)
Muppets Most Wanted (2014)
Dr. Strangelove or: How I Learned to Stop Worrying and Love the Bomb (1964)
Speed (1994)
West Side Story (1961)
The Meaning of Life (1983)
Pirates of the Carribean: The Curse of the Black Pearl (2003)
Dr. No (1962)
Idiocracy (2006)
Airplane! (1980)
Skyfall (2012)
Muppets Most Wanted (again) (2014)
Parenthood (1989)
Rushmore (1998)
Harold and Maude (1971)
Peter Pan (1953)
This Is Spinal Tap (1984)
Psycho (1960)
The Blues Brothers (1980)
Spaceballs (1987)
The Great Muppet Caper (1981)
The Twelve Chairs (1970)
Despicable Me 2 (2013)
Pulp Fiction (1994)
The Usual Suspects (1995)
Star Trek: Into Darkness (2013)
Star Trek II: The Wrath of Khan (1982)
Inception (2010)
Adaptation (2002)
V for Vendetta (2005)
The Dark Knight (2008)
Jaws (1975)
The Graduate (1967)
Grease (1978)
Dumb and Dumber (1994)
Ed Wood (1994)
The Big Lebowski (1998)
Forrest Gump (1994)
Citizen Kane (1941)
Batman (1989)
Muppets: Most Wanted (2014)
Jumpin Jack Flash (1986)
The Secret Life of Walter Mitty (2013)
Saving Mr. Banks (2013)
The Fault in Our Stars (2014)
Robin Hood: Men in Tights (1993)
The Usual Suspects (1995)
The Shining (1980)
North by Northwest (1959)
2001: A Space Odyssey (1968)
One Flew Over the Cuckoo's Nest (1975)
Ferris Bueller's Day Off (1986)
Fargo (1996)
Rosencrantz & Guildenstern are Dead (1990)
Donnie Darko (2001)
A League of Their Own (1992)
A Trip to the Moon (1902)
The Nightmare Before Christmas (1993)
Pulp Fiction (1994)
Scott Pilgrim vs. the World (2010)
Batman Begins (2005)
The Birdcage (1996)
Rain Man (1988)
Face/Off (1997)
Planes, Trains, and Automobiles (1987)
Dr. Strangelove or: How I Learned to Stop Worrying and Love the Bomb (1964)
The Emperor's New Groove (2000)
Clue (1985)
Psycho (1960)
The Lego Movie (2014)
Sin City (2005)
Stranger Than Fiction (2006)
Blade Runner (1982)
The Big Lebowski (1998)
Office Space (1999)
The Life Aquatic With Steve Zissou (2004)
Sharknado (2013)
Rear Window (1954)
Midnight in Paris (2011)
The Grand Budapest Hotel (2014)
The Producers (1967)
Mouse Hunt (1997)
An American Werewolf in London (1981)
The Royal Tenenbaums (2001)
The Shining (1980)
The Way Way Back (2013)
Rope (1948)
Manhattan Murder Mystery (1993)
Sleepy Hollow (1999)
Shadow of the Vampire (2000)
Sweeney Todd: Demon Barber of Fleet Street (2007)
The Silence of the Lambs (1991)
Pan's Labyrinth (2006)
The Hunger Games (2012)
The Hunger Games: Catching Fire (2013)
The Hunger Games: Mockingjay Part 1 (2014)
Full Metal Jacket (1987)
Fight Club (1999)
A Clockwork Orange (1971)
Hamlet (1996)
Beetlejuice (1988)
Die Hard (1988)
No Country for Old Men (2007)
Reservoir Dogs (1992)
A Christmas Story (1983)
The Nightmare Before Christmas (1993)
Home Alone (1990)
In Bruges (2008)
The Prestige (2006)
Vertigo (1958)
Sin City (2005)
Django Unchained (2012)
Barton Fink (1991)
Boyhood (2014)
The Rocker (2008)
Se7en (1995)
Heathers (1988)
Donnie Darko (2001)
The Life Aquatic With Steve Zissou (2004)
The Princess Bride (1987)
Breakfast at Tiffany's (1961)
Almost Famous (2000)
Jackie Brown (1997)
The Shining (1980)
Birdman (2014)
Bill and Ted's Excellent Adventure (1988)
Nightcrawler (2014)
The LEGO Movie (2014)
Ordinary People (1980)
The Exorcist (1973)
Casablanca (1942)
Juno (2007)
The SpongeBob Movie: Sponge Out of Water (2015)
Crash (2004)
The Truman Show (1998)
The Jerk (1979)
In Bruges (2008)
The Wizard of Oz (1939)
Shaun of the Dead (2004)
Fast Times at Ridgemont High (1979)
Kingsman: The Secret Sevice (2015)
Shaun of the Dead (2004)
Valley Girl (1983)
V for Vendetta (2005)
The Evil Dead (1981)
Gremlins (1984)
Cinderella (2015)
The Shining (1980)
Beetlejuice (1988)
Batman (1989)
Pee-wee's Big Adventure (1985)
Back to the Future (1985)
Pulp Fiction (1994)
One Flew Over the Cuckoo's Nest (1975)
Anchorman: The Legend of Ron Burgundy (2004)
Tropic Thunder (2008)
Office Space (1999)
A Streetcar Named Desire (1951)
Shaun of the Dead (2004)
The Big Lebowski (1998)
The Terminator (1984)
The Life Aquatic with Steve Zissou (2004)
Ghost World (2001)
St. Vincent (2014)
Room 237 (2012)
Fight Club (1999)
Harold and Maude (1971)
The Iron Giant (1999)
Big Hero 6 (2014)
Whiplash (2014)
Pulp Fiction (1994)
Edits of BackToTheFuturama86 on the ERB Wiki

Total:

10,933

Article:

1,279

Talk:

2,684

User:

662

Project:

1

File:

1,138

Template:

22

Category:

0

Forum:

0

User blog:

635

User blog comment:

3,442