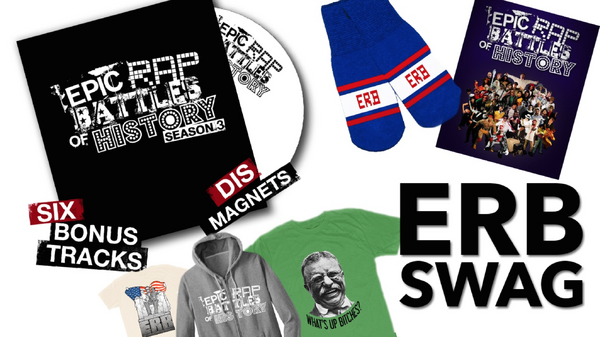 Merchandise is sold by the Epic Rap Battles of History team on their own ERB website, Maker Shop (previously known as Rodeo Arcade), and Don't Forget To Be Awesome sites. Each item is pictured below with the current price; click the picture to be redirected to the shop.
Epic Rap Battles of History
[Note: Only available merchandise is listed at this time.]
Clothing
Accessories
Bundles
EpicLLOYD
Accessories
Ad blocker interference detected!
Wikia is a free-to-use site that makes money from advertising. We have a modified experience for viewers using ad blockers

Wikia is not accessible if you've made further modifications. Remove the custom ad blocker rule(s) and the page will load as expected.