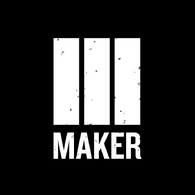 Maker Studios is an internet video production company co-founded by Shay Carl, Lisa Donovan, KassemG, Danny Zappin, and Ben Donovan. It is currently owned by The Walt Disney Company, more commonly known as Disney.[1] Maker is dedicated to help cultivate new talent, take existing talent to the next level, and build lasting brands with engaged audiences. The company funds and produces Epic Rap Battles of History, as well as many other popular YouTube channels, including KassemG, Timothy DeLaGhetto, and has also signed in Snoop Dogg and his YouTube channel, WestFestTV. Offerings to partners include development, production, promotion, distribution, sales, marketing, and enterprise.
Current members
Polaris division
MakerGen division (formally RPM)
Past members
Ray William Johnson was originally a member, but quit Maker Studios in early November 2012 due to the pressure the company put on him into signing a contract which gave Maker a 40% share of his channel's AdSense revenue and 50% of his show's intellectual property rights. He then finished hosting his famous YouTube series =3 (pronounced as Equals Three) at his own studio, Runaway Planet, with his now ex-girlfriend, Anna, until retiring from hosting in March 2014.
Founders Lisa Donovan, and her brother, Ben, have also left the company as of August 2014.
PewDiePie was removed from Maker Studios on February 14, 2017 following allegations of antisemitism in recent videos. He has since responded on Tumblr with an apology.
Trivia
References