Home
Talk

56
313pages on
this wiki
Check out our Sister wiki for Fan-Made Rap Battles! Rap Battle Nation
We currently have 313 articles since May 18, 2013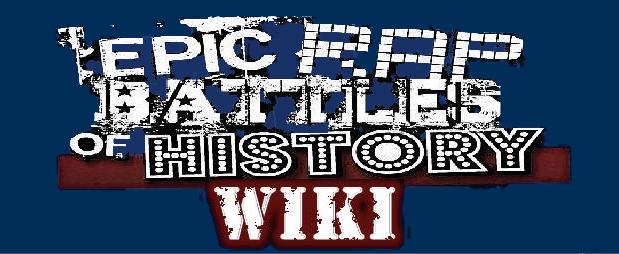 WARNING

The pages on this wiki contains some strong language and suggestive themes due to the manner of the Epic Rap Battles of History Youtube Series
   


We are the Epic Rap Battles of History Wiki. It is our privilege to make your visits as entertaining, fun, and enjoyable as possible. Epic Rap Battles of History, is all about having a good time, making you laugh, and enjoying yourself. If is our goal to have a stockpile of all information about Epic Rap Battles of History, Contact any of the Administrators if you have any questions. We hope you feel welcome here on our diverse wiki. Edit on!

April 22nd: Season 2 has come to an end with Joseph Stalin vs Grigori Rasputin. The ERB crew is now taking a break untill fall, 2013.
~This has been Mrpietcaptain for an ERB Update.
To Add a page to this wiki, type in the name of your article and press the 'Create New Article' button. Make sure that your pages are only centered on The Epic Rap Battles of History series, and that it doesn't belong in a blog post. If you do not, a ban will be acknowledged.
---


Make sure to have your say on the blog of news. Head on over to Tesla Man's blog page to have a look
Create blog post
Before I get started, I'd like to say this is a complete and utter ripoff of ParoThese's blog on terrible TV shows. I thoroughly enjoyed it, so I made a movie one. Interested in myself being a movie …

Read more >

Hello everyone, I'm here with another ERtPBoH! This one features famous superhero and identity of Iron Man, Tony Stark, battling former U.K. Prime Minister and Iron Lady, Margaret Thatcher, to see wh…

Read more >

Hi guys so this is kind of a pointless blog but I just wanna inform in case if some of you might be confused if this happens. Im might re-doing my rap series. The reasons?:

1. Some of my suggestions s…

Read more >
See more >